Counseling, Yoga Therapy, and Private Yoga
Jennifer Quade, LPCA, RYT-500
of Blue Lotus Counseling and Wellness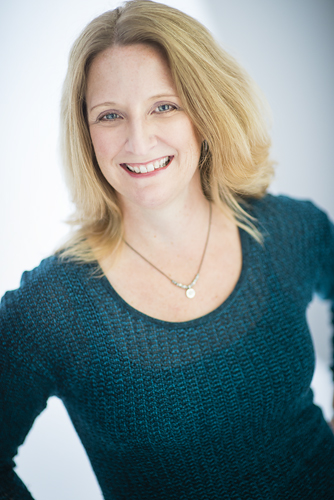 Counseling: Jennifer considers the overall wellness of her clients and utilizes mindfulness-based, somatic, and solution-focused methods to help clients move forward in their life.  Her approach is more than talk therapy, involving all aspects of mind/body into the counseling session.  She takes a here-and-now approach to examine what is going on in the present moment, helping clients discover the many strengths and gifts they possess to move forward through life's challenges.  Jennifer works with a wide range of emotional and behavioral issues, providing services that span from therapy for depression and anxiety, to better stress management, conflict resolution, managing life transitions and beyond.
Private Yoga and Yoga Therapy: Private yoga sessions allow the new or seasoned practitioner with the opportunity to develop a safe, personal practice and explore the 8-limbs of yoga more fully. Yoga therapy sessions are tailored to address specific mind/body concerns and provide clients with a prescriptive practice. Both types of sessions provide the client with practical tools they can use at home and in their daily life for better stress and mood management. Jennifer has extensive training in the therapeutic aspects of yoga including restorative yoga; yin yoga; meditation; mindfulness; breathing techniques; the chakras (energy pathways of the body); yoga for trauma; yoga for depression, anxiety and emotional balance; Yoga Nidra; yoga for seniors; and Ayurveda. For more information about Jennifer and her services, check out her website at: www.bluelotuscounselingandwellness.com or call her at 980-272-4758 for a free phone consultation. You may also email her at jennifer@bluelotuscounselingandwellness.com.
Rates:
$100/hr- individual counseling
$75/hr- individual private yoga or yoga therapy session
$100/hr – 2-person private yoga session ($50 per person)
$120/hr – small group private yoga session (up to 4 people- $30-40 per person)
Discount packages – inquire for discount for pre-payment of multiple sessions.
Availability:
Monday-Friday 9:30 am to 8:00 pm
Sat/Sun – varies – inquire by date
Bio: Jennifer offers individual counseling, yoga therapy, and private yoga for individuals and small groups. She is a Licensed Professional Counselor Associate (LPCA), National Certified Counselor (NCC) and Registered Yoga Teacher (RYT-500) with over a year clinical counseling experience and seven years yoga teaching experience.  She holds a MA in Clinical Mental Health Counseling and maintains a private practice in Charlotte, NC where she integrates yoga therapy and counseling from a holistic wellness perspective.  Jennifer is the mother of two amazing teens and loves to spend time outdoors, often visiting the mountains and hiking.  She is passionate about yoga and music and finds herself at peace in nature.
Make An Appointment With Jennifer!
Please include your preferred days, and times