Starpoint Acupuncture with Wendy Swanson, L.Ac
Services:
Acupuncture. Chinese Medicine, Cupping, Yoga, Trigger Point Release, Ayurveda Life Style Coaching
Are you in pain? Are you stressed? Are you anxious? Do you have trouble sleeping? Acupuncture can help.
As an acupuncturist and yogi, Wendy weaves together these ancient healing modalities to treat mind, body and spirit. Wendy also uses more modern techniques such a trigger point release to help in the healing process.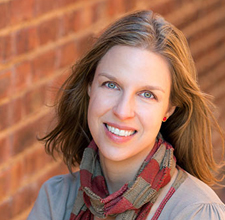 About Wendy:
Wendy received her masters degree in acupuncture in 2007 from Tri-State College of Acupuncture in NYC and completed her ayurvedic training with Cate Stillman of yogahealer.com via her Living Ayurveda and Yoga Lifestyle Coaching course in May 2013. Wendy holds a bachelors degree in psychology and has trained in conflict resolution. An avid yogi, Wendy completed her yoga teacher training in 2011.
Visit www.wendyswanson.com for more information.
Availability:
Be Yoga @ Carmel Monday 11:30am – 6pm & Thursdays 9am – 5pm
Plaza Midwood Office Tuesday 9:30am – 5:30pm & Friday 9:30am – 5:30pm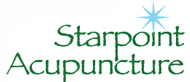 Make An Appointment With Wendy!
Call 704-305-6389 or email using the form below
Please include your preferred days, times, and location
Yesterday was the most profound acupuncture treatment that I have ever had (I've had quite a few)!   The front of my face feels different, lighter.  I slept like a baby. I also really appreciate the ayurvedic remedies I did all and they seem to be helpful.
Jeff
I have been a patient of Wendy's for several years. I came to her with terrible allergies and chronic back and leg pain. Wendy has been able to help me virtually eliminate my allergies! I am no longer taking medications to combat them. My back and leg are improving with every visit. I also find that my mood is more positive and I'm more relaxed after treatment. I highly recommend Wendy and her treatments! Ashley